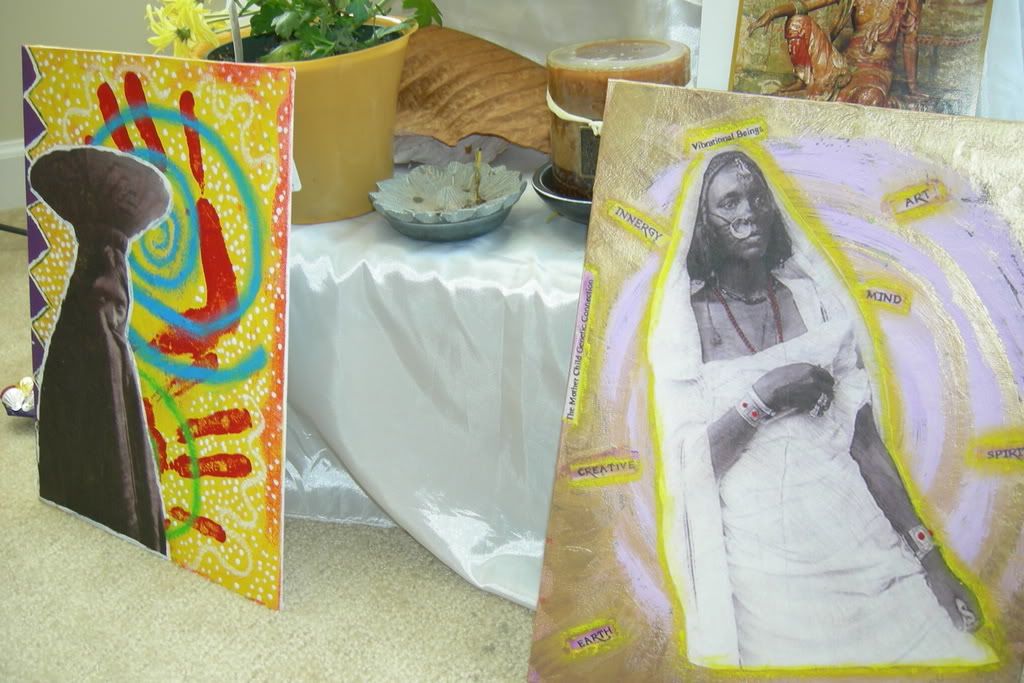 My ancestor altar in my room with two recent art pieces...

Ok...here we go...the ART JOURNAL process that I have been promising to do... well, I had to take a small break before I got started.
This week we are going to work on the cover OR first inside page. I got a book from the Goodwill store for $1.50 - it was a children's book called Aladdin's Magic Lamp. I thought it be a good choice for my first "altered book project".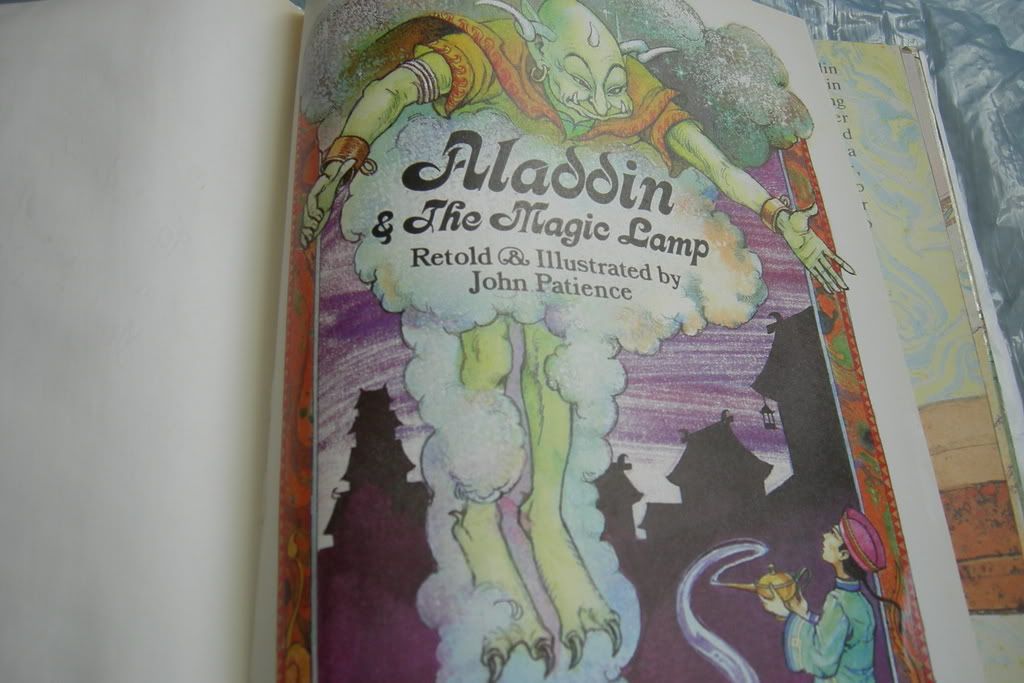 I went to walmart (forgive me Goddess of Fair Business Practices)and got some Gesso. You can get this at hobby lobby, michael's or any other crafts store. The brand is not very important - so feel free to use the most inexpensive type. If you can't find Gesso then use white acrylic paint with no water on the brush. You may need to do a few layers.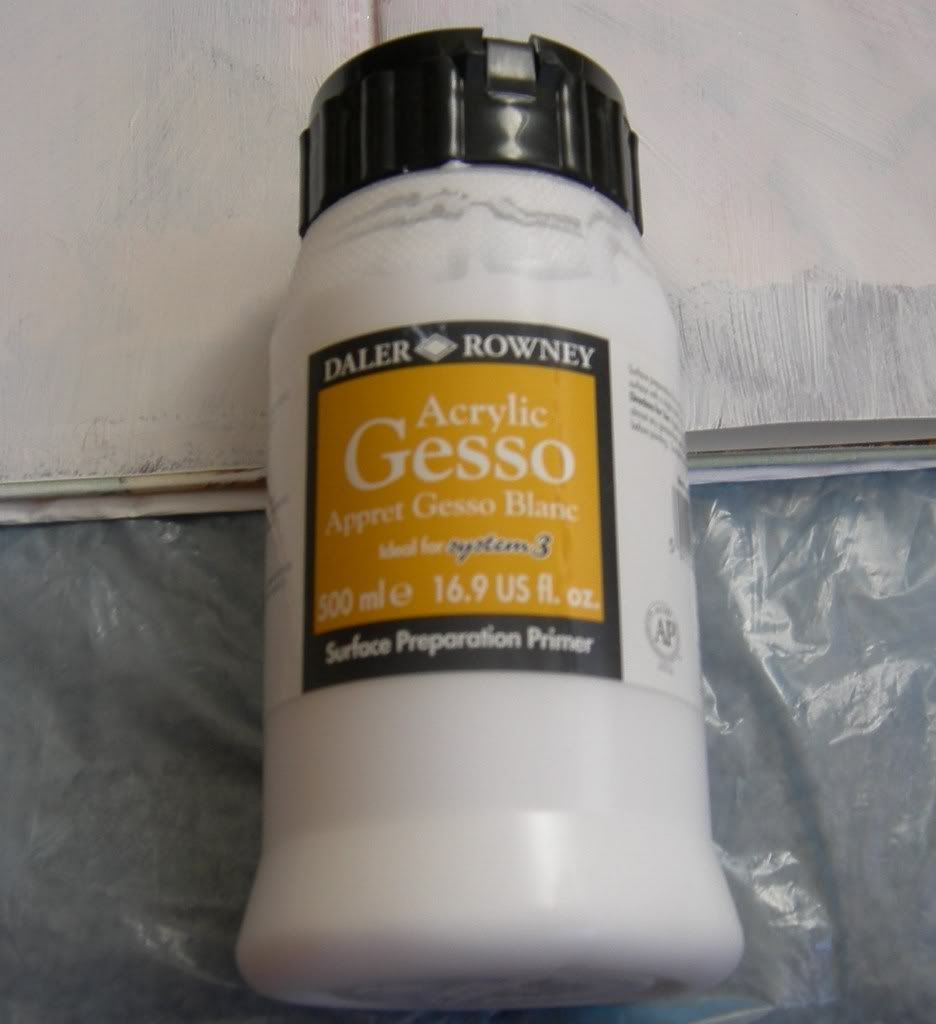 Take a clean dry brush and apply the Gesso to the front cover or inside cover (if you are not doing your cover). The Gesso is thick, apply enough to cover the title and cover image(s). Let the cover dry. You may need a day or just an hour or two depending.
Once the Gesso is dry you have a clean canvas. What I get from researching altered books and art journals is that it is best to work in layers. I applied one layer of red - let it dry - then another layer gold - making swirls in the paint with my brush. I use a dry brush to give the paint texture and minimize curling of my paper.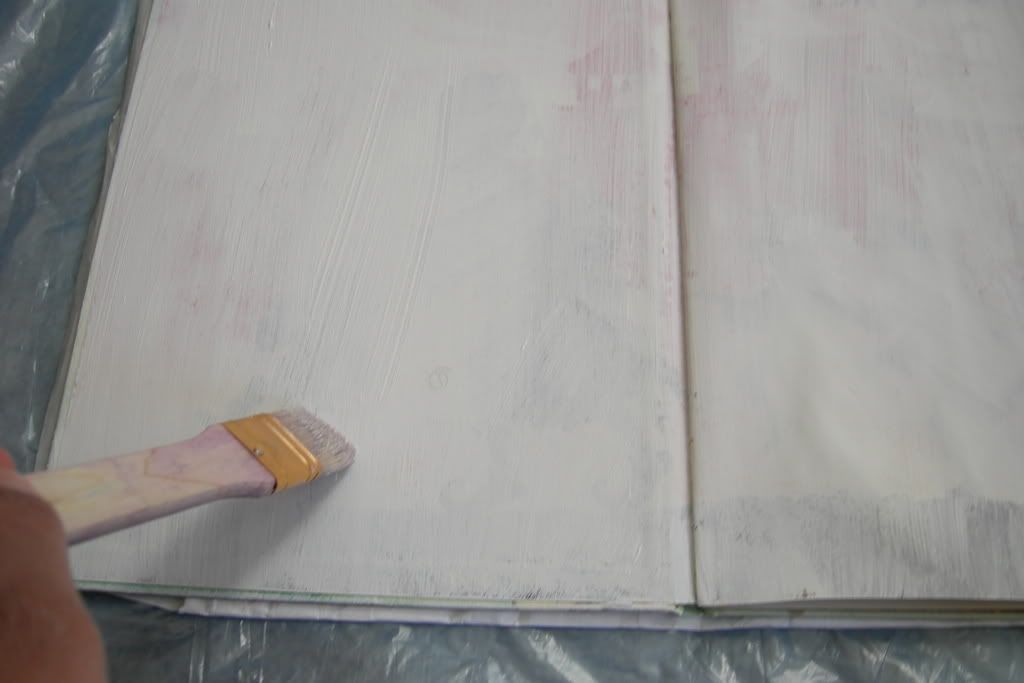 On one side of my cover I added "gem-like" sequence and glitter to the wet paint which gave it this funky texture.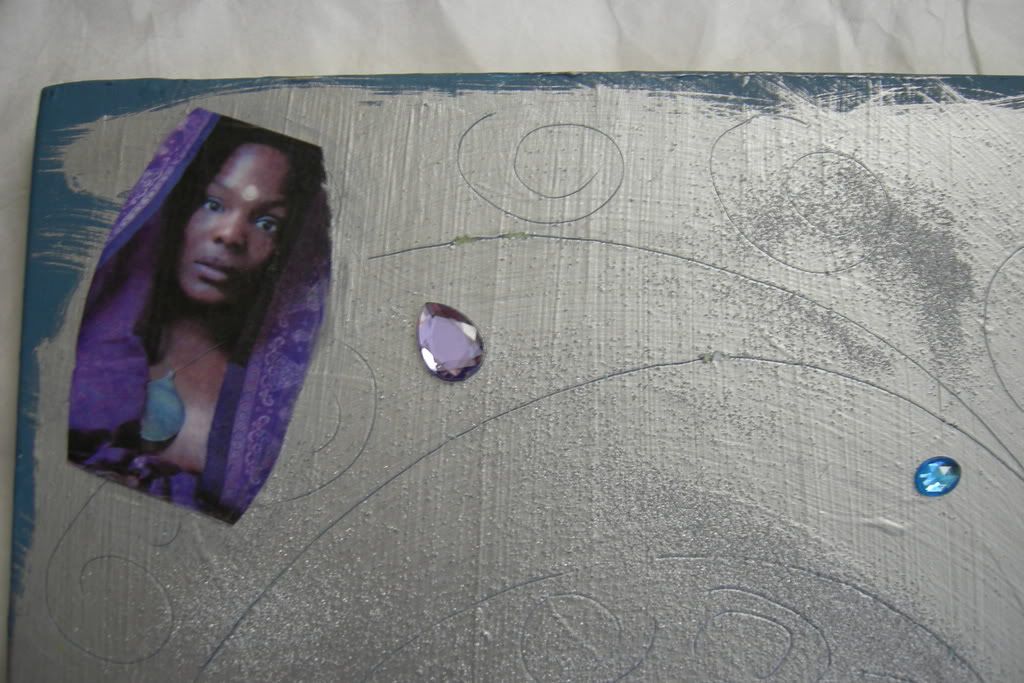 Just go for it! There is no right or wrong. You can always add more Gesso if you don't like what you got. Paste down pictures or use an old comb to add texture to the wet paint or you could ball up some foil and brush the wet paint with it to make a unique look.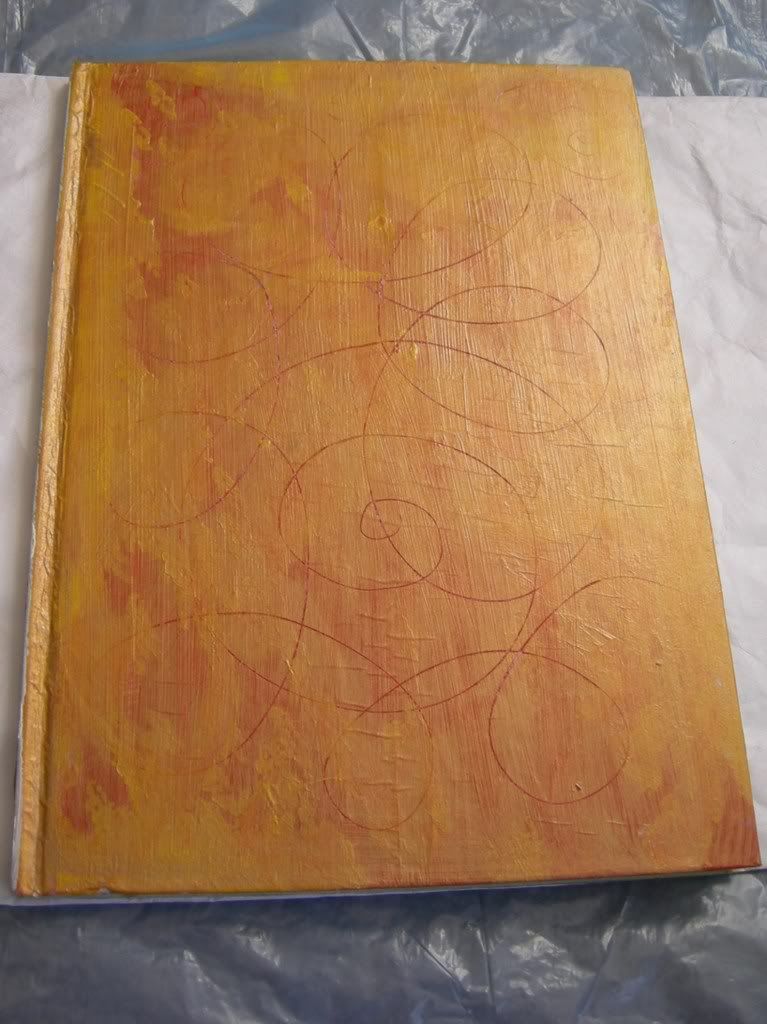 Let your paint dry and for the rest of this week work on the cover. You could make a collage, you could brush on tiny pieces of tissue paper with glue (like paper mache) or you could add pieces of fabric, little odds and ends from the garden, photos, etc...Your Free to do What You Want. I suggest making this first journal about you!!!
Get an old baby picture or school picture. Go for it. Use glue, hot glue guns, paste - what ever works.

Love your creation. Let it speak to you. At the end of this week take a photo and share it with us. I think you can do this??? If not, create a free photobucket.com account and upload your pictures there and send me the url - I will post them on my blog. Have fun!!!

Peace,
Sistah C