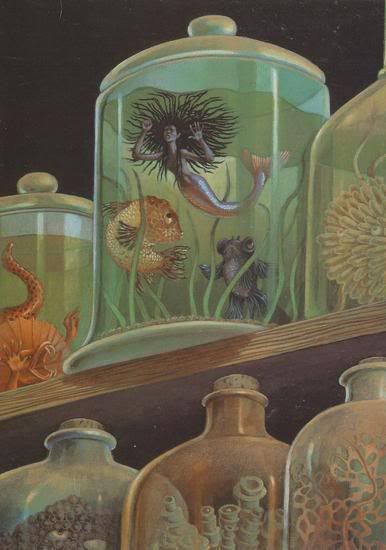 Sometimes I wake up in the morning and I am worried. I feel as if during my sleep -in my dreams, I see many things that are going on. I hear warnings. Yet, when I wake up I am only left with the feeling not the memory of what I saw or heard.
Oppression is on my mind again... Not just my own personal oppression but our collective oppression. In my last post I put up a clip from the Color Purple. I remember seeing this movie for the first time when I might of been 14yrs old... the type of violence Ms. Cecily experienced was so intense - it never let up. She had to find a "friend" to help her see she was somebody. Then there was the scene where she declared she had to be free and DESERVED to be free.
Abuse can be intense and upfront like in the Color Purple or it can be like boiling a frog. See below.
HOW TO BOIL A FROG (a recipe given by my friend Christa)
1. Take a tall, really tall pot and place it on a stove that is off -STOVE MUST BE OFF.
2. Place cold water in the pot. WATER MUST BE COLD OR ROOM TEMPERATURE.
3. Place your frog in the pot.
4. Slowly, turn on the heat. Put it on the lowest setting as possible.
5. As time goes on, turn up the heat. Remember to turn up the heat slowly.
6. You will know you got the frog when it is sitting in boiling water and wondering how it got there?
7. Wha La! You got a boiled frog.
This is how many of us get into abusive situations. If an abuser puts a woman directly into a "boiling pot of abuse" most likely she is going to hop out and run (like a frog). Your charming abuser has to woo you - make you believe he is sensitive to what you are going through, make you believe he is somehow different from other guys - he really sees you. Once he really sees you - then a bit down the road he can "turn on the heat" (just a little). One day he tells you (honestly, of course) your nose is just a little big but he loves you anyway. You go to the bathroom and check your nose- the nose you were born with, that unless you go into plastic surgery, is never going to change. The message, "something
IS
wrong with you". Next, he turns up the heat more. Your best friend from childhood, calls too much. Why do you have to talk to her when he is around- don't you all talk all the time???!!! You end up telling your friend you will have to call her later - isn't it starting to feel a little warm... Next, he is so fabulous- he is taking you out to dinner for your birthday (your friends wanted to have a party for you but he said you both should just spend time 1 on 1). He takes you to Che'Che'. He tells you how beautiful you look and as the waitress comes up you see him look her up and down. (Did he just do that?? No, he just said you look so beautiful! Stop, trippin'!) While ordering, he engages the waitress in long conversations about the food and the wine. As the waitress walks away, his eyes follow her ever so slightly...Inside, your feelin' hot and YOU SHOULD you just got the heat turned up! You may sulk the rest of the evening and the food taste like wood. He holds your hand while watching the waitress. Dinner is over and he hands the waitress his business card re: something business related and escorts you out. Didn't you have a wonderful dinner - a wonderful birthday?? Why are you feeling so down?? Don't you appreciate anything?? Whew, it is getting real hot!! Next, your emails only seem to be from him lately and your phone doe not seem to ring with messages from friends. Your family does not say much about your new guy. Your dog growls at him. You seem to feel tired lately. He says you look a little fat, too. WOW!!! What is happening to you? Guess what, your almost done! Well, while your abuser is setting the table to dine on a feast fit for fists - you are thinking you are ugly, unappreciative, jealous, fat and the owner of a mad dog that needs to be put to sleep! GURL, you have just been boiled! How did you ever get here?
INTERMISSION
Sistahs, this is a common scenerio with "upscale abusers". They can be professional, well dressed and their teeth white. They have been taught they are special and that they are a"real catch". They have never been held responsible for how they treat Sistahs because we (and others) cooperate with our own oppression. We ignore their disrespect and hope it is just a bad day. In fact, these abusers find refuge with many other women who know they have been oppressive to other women- yet they make up excuses for them... It is a cycle that ends up having us believe that Sistahs and Brothas can not have healthy relationships - when really it is just a few rotten apples on beautiful tree. I don't think it is only the responsibility of Sistahs to end this cycle- it is also in the best interest of healthy Brothas to end this cycle. Think of your baby sistah being with a guy like this or your cousin or even your Mama!! Brothas think of all the Sistahs that are now recovering from abuse that no longer see themselves in a healthy relationship.
Remember,
ABUSE LOVES AN ENVIRONMENT OF SILENCE
. In silence no one heals. Also, remember that we as a people have been abused for a very long time...
we are STILL BEING ABUSED!!!
(checkout this blog I ran across this morning
TASERED WHILE BLACK
) So, throughout the years abuse for many of us begins to look normal. We create many false stories about abuse just to avoid the truth of the matter. We protect "good men" in our community because we can't bear to think that all of our problems are NOT caused by being "poor and uneducated".
Don't leave me hangin' on this one... I know you hear me...
Peace,
Sistah C